LED Lighting: LED streetlights case study in Singapore
Greenmax Lighting believes that the use of
LED street lights
by Singapore Clean Tech One was a move in the right direction. LED lights are highly eco-friendly and efficient. They save 50-80% more energy compared to other incandescent or halogen lights. Thus, you can recover the investment on these lights within 1.3 years through savings on your electricity bills.
View Guaranteed Saving
You can continue to save further for the next 5 years!
LED light lasts over 50,000 hours, more than two times longer than conventional lighting. It means a lifespan of 5.7 years even if you leave these lights on 24-hours a day.
First eco-business park to get LED street lights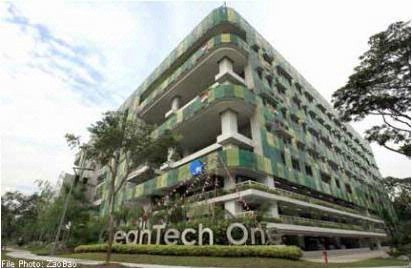 CleanTech One, the first building in Singapore's first eco-business park run by JTC Corporation.